Thank You for your Participation in the Teacher Tribute Program!
Thank you to the following families and anonymous donors who honored teachers and administrators at Green Meadow, Fowler, and MHS when they participated in this year's Teacher Tribute Program.
Anonymous (8)
The Bartlett Family
Nicholas Begin
The Cabral Family
The Carlisle Family
Meredith and Jim Cutler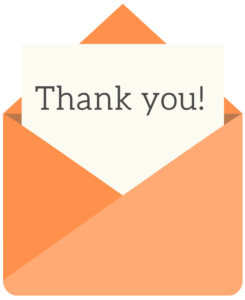 The DeChellis Family
The Gibson Family
Gretchen Herault
The Hochmuth Family
Evan Hogan and Family
The Kim Family
The Kuhn Family
The Knight Family
Marissa Lawton
The Family of Cara Leahy
The Lilley Family
The MacKay Family
The McCann Family
Lily Morgan
The Mullen Family
The Murphy Family
The Nauseda Family
The Noonan Family
The Schluter – Sinopoli Family
The Solomon Rohr Family
The Swayze MacCrimmons Family
Ethan Talcoff & Family
The Tassinari Family
The Tummino Family
The Wisniewskis
Thanks to your generosity, the Teacher Tribute Program raised over $3,200 for grants for teachers, students, and administrators!